The 5th Annual 'A Round Fore Randi' golf outing hosted by Randi's House of Angels was held Friday, September 11, 2020, at Rich Valley Golf Course in Mechanicsburg, PA.
With 108 golfers, 9 sponsors, 32 hole sponsors, we've raised more than $17,000 to date! Here are the contest results: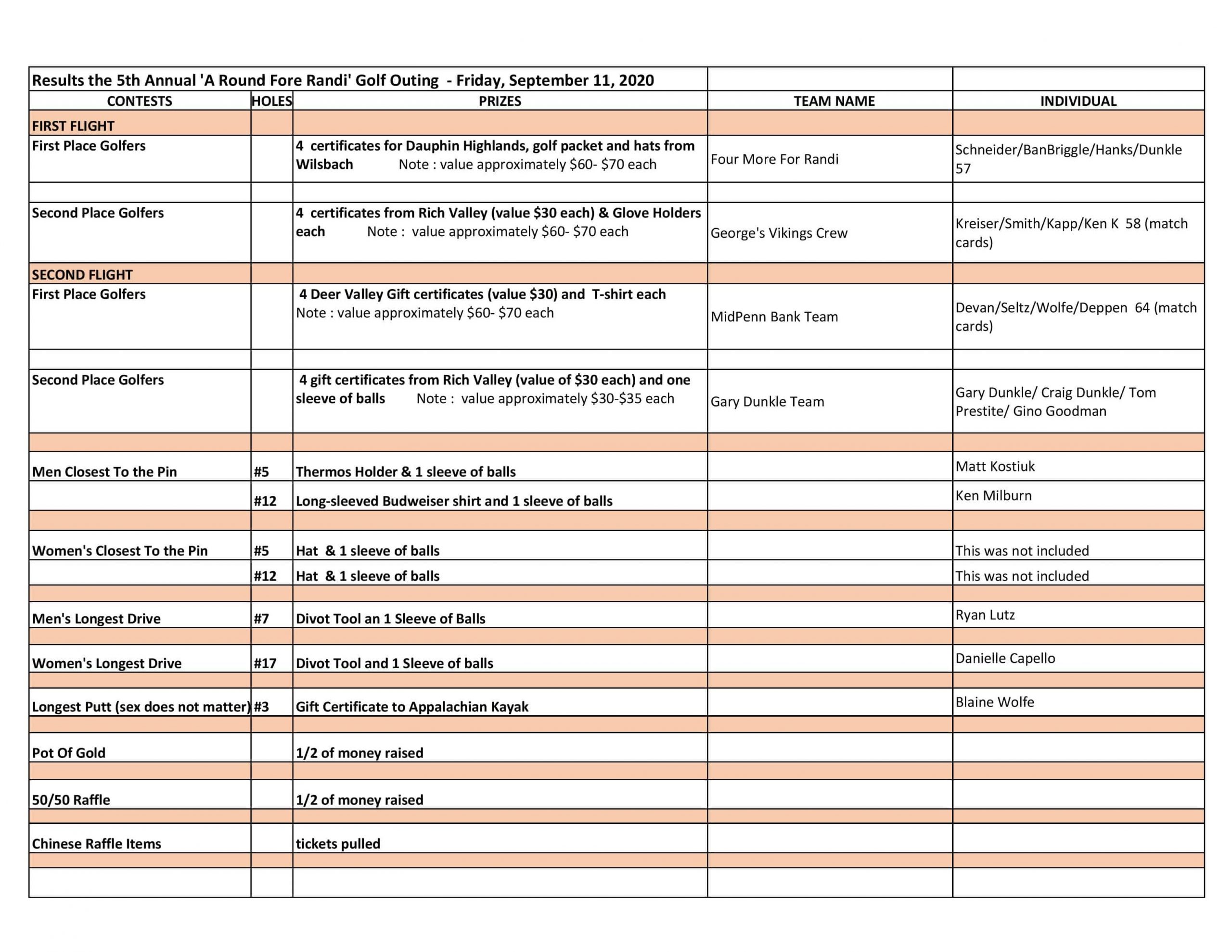 Photos from this year's 'A Round Fore Randi' Golf Outing:
Thank you to our sponsors, hole sponsors and in-kind sponsors!!!!