Randi's Camp for Hope and Courage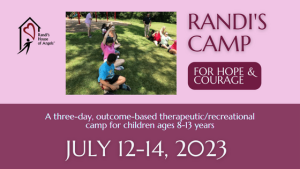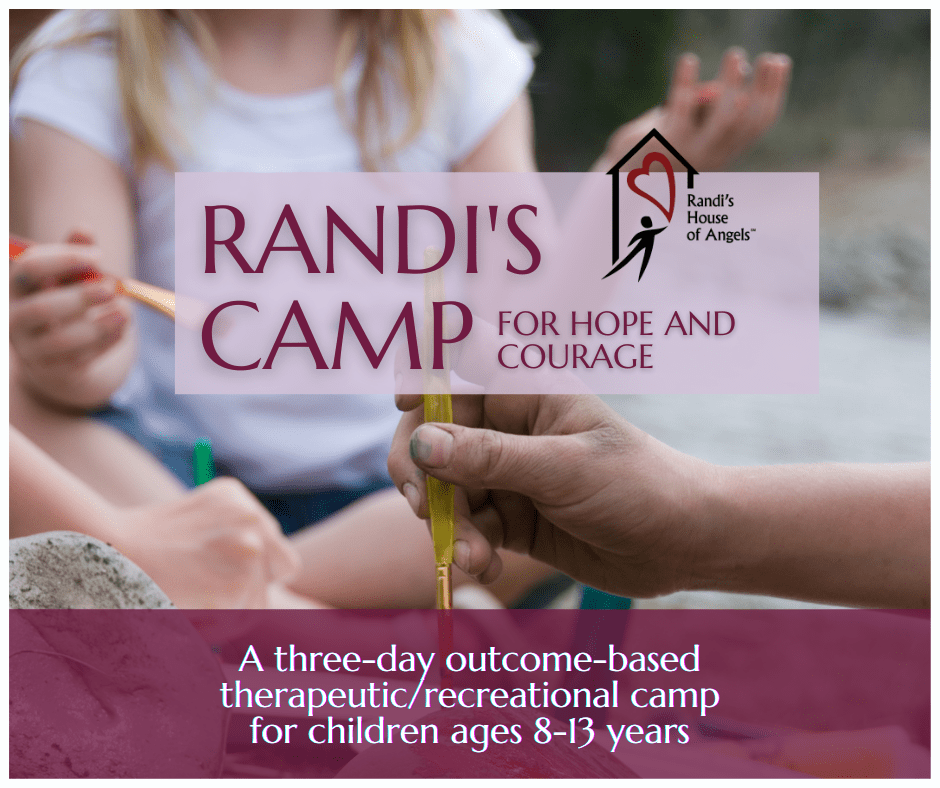 Randi's Camp for Hope and Courage is a three-day outcome-based therapeutic/recreational camp for children ages 8-13 years who have experienced or have been exposed to domestic violence. It provides an environment of compassion, encouragement, and positive praise to children who experience domestic violence in the home. Through educational, interpersonal, and fun activities, children increase their self-esteem, self-concept, and confidence in their own abilities. Randi's Camp empowers children to believe that their thoughts, feelings, and actions are important and worthy of expression and that they are valuable contributors to the whole family unit. There is no cost for the children to participate.
Statistics indicate that domestic violence occurs in 25% of all households in the United States, making domestic violence not only an individual health issue but a community health issue as well. Children exposed to domestic violence are at greater risk for learning difficulties and are more likely to exhibit violent, risky, or delinquent behaviors. Research has demonstrated that attending structured camps can increase self-esteem, develop self-understanding, and create positive behavioral changes in young participants. (Source: Camping Magazine, May-June 2003)
By teaching children how to keep themselves safe, where to find help when they need it, how to value themselves and others, and to seek alternatives to violence, RHOA provides children tools for dealing with some of the challenges that witnessing or experiencing domestic violence. Randi's Camp for Hope and Courage helps children to discover their own talents and abilities while allowing them the opportunity to grow and learn to break the cycle of violence in their homes. Each year a theme is set for the camp and all activities are geared toward understanding how the activities based on the theme build the capacity of each child.
The 2023 Summer's Randi's Camp will be held July 12, 13, 14 during the day from 7:30 to 5:00 pm at a location to be announced. There is no cost for the camp.
Contact Nancy J. Chavez at Randi's House of Angels at 717.503.4498 or email njchavez@verizon.net if you are interested in sending a child to the 2023 Camp. Slots fill up quickly!
Keep an eye out for 2023 applications next Spring! Contact us with any questions!
Randi's Camp for Hope and Courage is facilitated by certified master-level therapists and volunteers who have completed 40 hours of Domestic Violence Training, attended camp training, completed Mandated Reporter training, and submitted current criminal and child abuse clearances from the Department of Human Services.
A look at our Summer 2022 Campers!















——————————————————————————————————————————————————————————————————
Some former Randi's Campers
Camp Crafting!
Some former Randi's Campers