Randi's Teen Club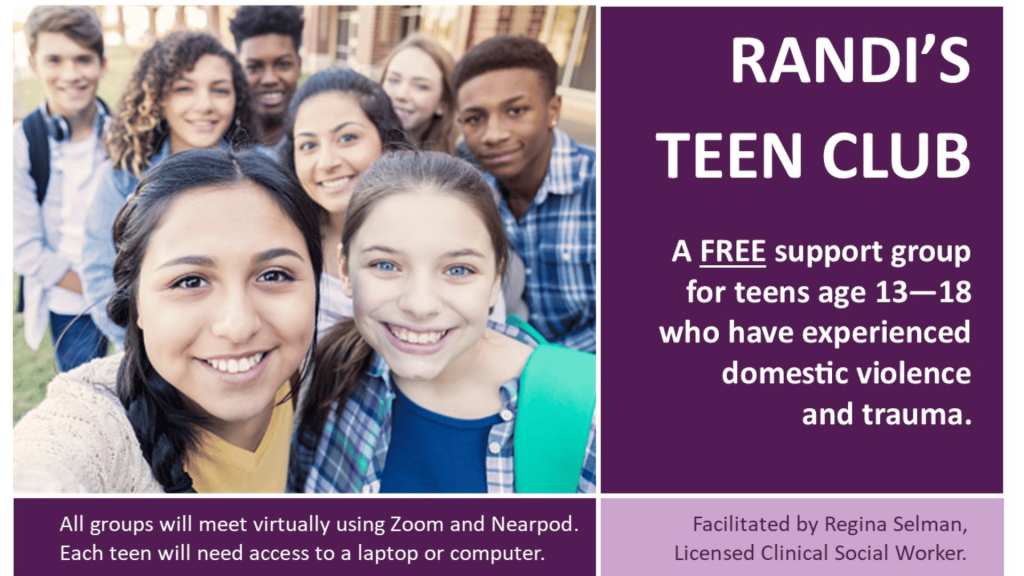 Adolescence is one of the most bewildering yet incredible periods of a person's life. Teenagers may often feel like they are stuck in an uncomfortable position between childhood and young adulthood. Each struggle with mood swings, school issues, substance abuse, family conflict, bullying, peer pressure, and academic struggles.
With the increase in anxiety, teens can find all the responsibilities and expectations tough to manage. This is the time that parents should understand that their teen is struggling to both rely on and to understand their own feelings, thoughts, and reactions.
Randi's House of Angels (RHOA) found that a number of teens that have aged out of RHOA group therapy programs did not have the opportunity to continue dialogue about what impacts their lives. In January 2021, Randi's Teen Group was launched for teens ages 13-16, with a focus to provide a safe place for teens to connect, learn psychoeducational skills and tools and engage in peer social interaction.
The group met virtually once a month via Zoom during the pandemic. The sessions were facilitated by a therapist/clinician and involved a mental health check in, social activities and psychoeducational tools and coping skills to help with dealing with anxiety.
The focus of Randi's Teen Group is to allow teens affected by domestic violence to know that they are not alone. This mirrors the same techniques used in all of our programs, which encourage open communication to minimize isolation. There is no cost for enrollment. If you know of a teen that would benefit from this virtual group, simply contact RHOA at (717) 503-4498.