All children attend RHOA programs at no cost! How?
Randi's House of Angels raises money through two major fundraising events each year. As we expand our programs and reach children in other Central Pennsylvania counties, the money raised is not quite enough. We hope that you will partner with us to help consider the expenses for each child!
To support a child, click here and enter the amount you would like to contribute.  If you choose to send a check, please draft it in favor of Randi's House of Angels, made payable to "The Foundation For Enhancing Communities" with RHOA on the memo line, and mail it to 200 North 3rd Street, 8th Floor, Harrisburg, PA  17101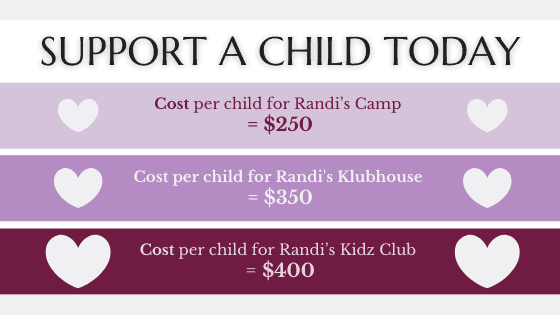 The Foundation for Enhancing Communities assists Randi's House of Angels and handles all incoming donations via their website.

Donate Today!
The purpose of this project shall be to establish and support Randi's House of Angels – a healing place for children.