May 13, 2023 at 8:00 am
100 E Penn Dr.
Enola, PA 17025
Randi's Race: A 5K Run/Walk for Hope and Courage in memory of Nancy Chavez's beloved daughter, Randi Lee Trimble, who was murdered in East Pennsboro Township on January 10, 2003, by a hit man hired by her husband. Both men are now serving life terms with no chance of parole. This year marks the 20th anniversary of Randi's death.
LATEST NEWS FROM OUR BLOG
THOUGHTS FROM OUR DONORS, MEMBERS, PARTICIPANTS, AND VOLUNTEERS
"
For about ten (10) years I was a Girl Scout and worked my entire way through, and at one of the meetings, Nancy Chavez came and spoke to us to talk about RHOA. Ever since that meeting, I've been involved in volunteering. You can see firsthand how you are helping individuals and how powerful that can be and knowing that you are doing something and making an impact on other people's lives.
Kaitlyn Andrews
Volunteer
"
You can become involved…in some capacity, and there are all sorts of ways that you can step up. Whether it's the golf tournament, whether it's the race Randi's Race, or whether it's just wanting to help and pitch in, in whatever way you can.
George Labecki
Past Board Member
"
I think we have a tremendous Board of Directors, plus lot of experience in the domestic violence associations. Many retired from there. We are there because we want to be there, and we know that we have a fighting chance at helping to combat domestic violence. When you're dealing with kids, anytime you throw add kids into the picture, with anything, I think…. that alone makes you fight even harder.
Landon Roe
Current Board Member
"
Domestic violence is a cycle. It is a cycle through families and so breaking that cycle so that these children do not find themselves in violent adult relationships is essential. We must give them the skills so that they know what a healthy and functioning relationship looks like.
Jen Doyle
RHOA Therapist
"
The whole organization, they hold your hand the whole way through, and the scariest part is doing it for the first time, then you realize, it was so worth it, like …. it's just so worth it!
Tammy Delgado
Parent/Guardian
"
The group creates a safe, supportive environment for children to learn that they are not alone in their experiences and that they matter.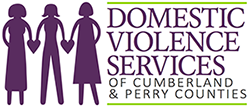 Samantha Haskell
DVSCP Child Counselor/Advocate