Thank you to all the participants, sponsors, and local businesses that supported Randi's Race: A 5K Walk/Run for Hope and Courage last year. We hope that you attend the event by forming a team and/or bringing your friends and family. We will be appreciative to increase our sponsorships this year. Donations will be accepted through June 30, 2018.
When: Saturday, May 12, 2018
8:00 a.m. Registration Begins
9:00 a.m. Race Begins, Rain or Shine
Randi's Race FaceBook Event Page
Where: Adams Ricci Park, Enola
* Remember to stop by the pre-registration table the day of the race
No Registration Fee – Minimum Donation $25
Pre-Registration
Pre-Registration is closed as of Monday, May 7th. You can still register in person on the day of the event, using any form of payment.
Randi's Race Information:
2018 Randi's Race Community Sponsorship Letter
2018 Randi's Race Waiver
2018 Randi's Race Brochure
2018 Randi's Race Poster
2018 Randi's Race Map
Thank you in advance to everyone who has helped us spread the word by downloading and sharing either via email, print or social media!
Randi's Race for Hope and Courage is a 5K Run/Walk in memory of Nancy Chavez's beloved daughter, Randi Lee Trimble, who was murdered in East Pennsboro Township on January 10, 2003, by a hit man hired by her husband. Both men are serving life terms with no chance of parole. This year marks the 15th year anniversary of Randi's death.
Since her daughter's death, Nancy has been an advocate for victims of domestic violence. She established Randi's House of Angels (RHOA), a project of the Foundation for Enhancing Communities (TFEC), that supports children who experience and/are victims of domestic violence. This project will help fulfill her dream of supporting and providing services for vulnerable children who experience and/are victims of domestic violence. Some of the biggest victims of domestic violence are the smallest.
Because of the generous support of the community, Randi's Race has raised more than $388,000 since 2005. Funds supporting RHOA have been donated to the four local Domestic Violence Agencies to support programs and services for children. This includes Randi's Kidz Club, a twelve-week therapeutic group for children who have experienced domestic violence, at Domestic Violence Intervention of Lebanon County; and Randi's Camp, a three-day interactive summer camp held in Cumberland County each July.
Randi's Race is a community event that creates awareness and advocates against domestic violence. You can make a difference. Form a team with your friends or co-workers. Bring your family, friends and colleagues and enjoy the fun activities for all.
The official times and results for the 2018 Randi's Race are posted below – keep scrolling!
2018 Randi's Race for Hope & Courage
Corporate and Individual Sponsors
---
DIAMOND SPONSORS ($3,500)

---
 PLATINUM SPONSORS ($2,500)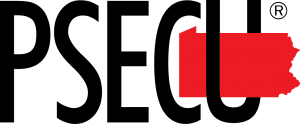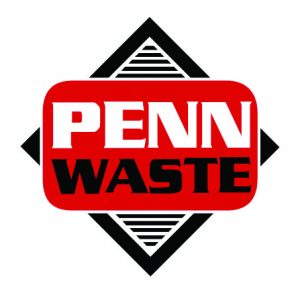 ---
 GOLD SPONSORS ($1,000)
Dennis E. Green Family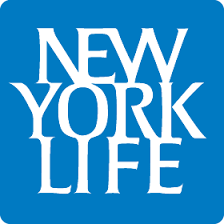 ---
 SILVER SPONSORS ($500)
MacLean Family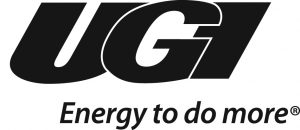 ---
 BRONZE SPONSORS ($250)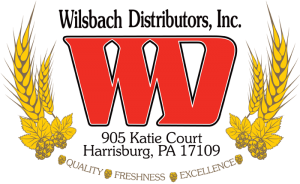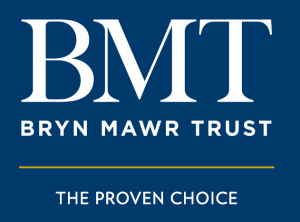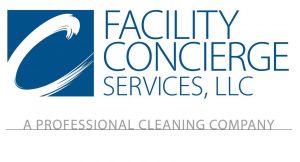 The Thomas Farr Family
---
 IN-KIND DONATIONS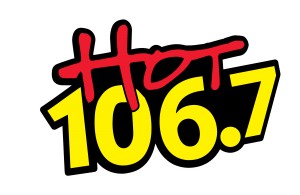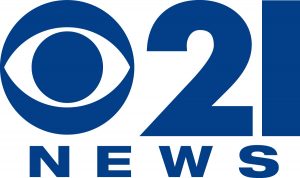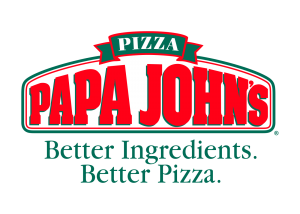 ---
2018 Randi's Race Results:
| | | | | | |
| --- | --- | --- | --- | --- | --- |
| Place | Time | Bib Number | Name | M/F | Age |
| 1 | 19:59,33 | 407 | William Reecher | M | 16 |
| 2 | 20:15.45 | | Ross Pelusi | M | 35 |
| 3 | 21:04.29 | 62 | Jeremy Snyder | M | 33 |
| 4 | 23:22.97 | 467 | Timothy Curtis | M | 52 |
| 5 | 23:36.01 | 456 | Joel Woshek | M | 28 |
| 6 | 23:59.45 | 543 | Michael Butler | M | 47 |
| 7 | 24:29.03 | 350 | Ryan Orbin | M | 38 |
| 8 | 24:42.20 | 81 | Dan Serafin | M | |
| 9 | 24:52.90 | 78 | Tony Minnici | M | |
| 10 | 24:59.69 | 345 | Rob Ballard | M | 45 |
| 11 | 25:01.76 | 86 | Madigan Lesko | F | 12 |
| 12 | 25:04.08 | 99 | Lukas Slavik | M | 24 |
| 13 | 25:48.55 | | Cory Deeberstost | M | 32 |
| 14 | 25:53.16 | 76 | Joshua Richards | M | 46 |
| 15 | 26:48.36 | 87 | Jessica Byerly | F | 40 |
| 16 | 26:58.13 | 85 | Megan Lesko | F | 41 |
| 17 | 26:55.09 | 335 | Jared Frey | M | 36 |
| 18 | 26:58.03 | 88 | Jalissa Correale | F | 26 |
| 19 | 26:59.56 | 43 | Keaka McKenna | F | |
| 20 | 27:07.53 | | NO NAME | | |
| 21 | 28.14.56 | 413 | Becky D'Angelo | F | 24 |
| 22 | 28.16.13 | | Sara Drabenstadt | F | 28 |
| 23 | 28.28.21 | | Chase Toombs | M | 17 |
| 24 | 28.32.46 | 363 | JP Dovall | M | 49 |
| 25 | 28.32.46 | | Nicholas Preneau | M | 47 |
| 26 | 28.46.03 | 36 | Allison Clark | F | 37 |
| 27 | 28.48.31 | | Becky Preneau | F | 45 |
| 28 | 28.49.53 | | NO NAME | | |
| 29 | 28.55.68 | 134 | James Schulz | M | 49 |
| 30 | 28.58.33 | | Christie Testi | F | 24 |
| 31 | 29.16.96 | | Mary Pelusi | F | 36 |
| 32 | 29.18.10 | 342 | Robert Rabuck | M | 60 |
| 33 | 29.26.04 | 402 | Lisa Baer | F | 54 |
| 34 | 29.27.80 | 595 | Taj McKay | M | 11 |
| 35 | 29.29.33 | 206 | Chandler Boarman | M | 21 |
| 36 | 29.31.19 | 487 | Charlie Gerow | M | 62 |
| 37 | 29.32.48 | 308 | Shelby Davis | F | 13 |
| 38 | 29.34.36 | 98 | Elysa Springer | F | 36 |
| 39 | 29.35.61 | 395 | Melissa Mahoney | F | 32 |
| 40 | 29.39.96 | | Cassidy Eiserman | F | 12 |
| 41 | 29.47.54 | 31 | NO NAME | | |
| 42 | 30.01.61 | | Emma Kanzler | F | 12 |
| 43 | 30.10.01 | 63 | Cole Toombs | M | 14 |
| 44 | 30.11.58 | | Tamar Seaman | F | 50 |
| 45 | 30.12.28 | | Deb Sheafer | F | 44 |
| 46 | 30.14.03 | 344 | Mary Oliviera | F | 46 |
| 47 | 30.15.04 | 485 | Rick Long | M | 58 |
| 48 | 30.17.24 | 298 | Tasha Fre | F | 37 |
| 49 | 30.32.90 | 298 | Kimberly Vaughen | F | 32 |
| 50 | 30.34.58 | 416 | LeeMarie Fisher | F | 44 |
| 51 | 30.35.42 | 301 | Mari Jo Ruby | F | 61 |
| 52 | 30.38.95 | 463 | Tom Lyon | M | 44 |
| 53 | 31.01.23 | 55 | James Richards | M | 42 |
| 54 | 31.02.71 | 18 | Kenneth Verlin | M | 17 |
| 55 | 31.16.59 | 118 | Dylan Zeiders | M | 16 |
| 56 | 31.17.26 | 49 | Samatha Tregla | F | 29 |
| 57 | 31.24.67 | | Jennifer Hass | F | 45 |
| 58 | 31.26.48 | 47 | Sathish Jayakumar | M | 41 |
| 59 | 31.36.86 | 490 | Pvan Kumar Kararla | M | 29 |
| 60 | 31.52.56 | 100 | Venkata Danou | M | 35 |
| 61 | 32.09.37 | 57 | Cathy Utz | F | 53 |
| 62 | 32.17.40 | 102 | NO NAME | | |
| 63 | 32.31.11 | | Kishore Bhemireddy | M | 35 |
| 64 | 32.37.97 | 409 | Karen Connelly | F | 52 |
| 65 | 32.39.27 | | Ella Toombs | F | 11 |
| 66 | 33.03.61 | 461 | Randi Grace | F | 34 |
| 67 | 33.41.11 | 592 | Megan Capuano | F | 49 |
| 68 | 34.02.03 | | Karla Haller | F | 39 |
| 69 | 34.02.75 | 457 | Courtney Semmel | F | 41 |
| 70 | 34.04.31 | 491 | Kris Geyer | F | 47 |
| 71 | 34.14.71 | 491 | Avi Yadav | M | 7 |
| 72 | 34.41.18 | | Michael Snyder | M | |
| 73 | 34.41.61 | 493 | Ajay Yadav | M | 35 |
| 74 | 34.44.17 | | Btittany Haag | F | 24 |
| 75 | 34.45.15 | 590 | Dalton Fury | M | 35 |
| 76 | 35.12.30 | 398 | Michele Hiecter | F | 48 |
| 77 | 35.19.85 | 470 | Whitney Chapman | F | 23 |
| 78 | 35.34.83 | | Davi Tielle | | |
| 79 | 36.25.09 | 112 | Brody Verlin | M | 10 |
| 80 | 36.32.07 | 112 | Brody Verlin | M | 10 |
| 81 | 36.33.04 | | Kelly Pottieger | F | 47 |
| 82 | 36.40.20 | | Karen East | F | 39 |
| 83 | 36.55.70 | 230 | Jen Altland | F | 31 |
| 84 | 36.58.18 | 102 | Karen Simoons | F | 59 |
| 85 | 36.59.58 | 410 | Erin Edmonds | F | 42 |
| 86 | 37.12.09 | 403 | Lori Orslene | F | 52 |
| 87 | 37.16.74 | 332 | Susan Sonter | F | 54 |
| 88 | 37.51.33 | 241 | Stacia Fredencles | F | 36 |
| 89 | 37.58.44 | | NO NAME | | |
| 90 | 37.59.63 | 470 | Yu-Hui Tseng | F | 29 |
| 91 | 38.36.79 | 41 | Michael Chen | M | 29 |
| 92 | 38.47.77 | 489 | Dave Peabody | M | 73 |
| 93 | 38.58.59 | 489 | Ambati Anilbabo | M | 33 |
| 94 | 38.59.74 | 411 | Debra D'Angelo | F | 64 |
| 95 | 39.25.85 | 412 | Gail D'Angelo | F | 56 |
| 96 | 40.05.63 | 488 | Ashleigh Fersburg | F | 34 |
| 97 | 40.29.56 | 300 | Lydia Tshudy | F | 12 |
| 98 | 40.39.71 | 106 | Kyliegh Hawn | F | 9 |
| 99 | 40.40.68 | 40 | Ho-Jung Mardorff | F | 43 |
| 100 | 40.49.25 | | Stefani Rosenstein | F | 41 |
| 101 | 41.12.23 | | Melissa Powell | F | 35 |
| 102 | 41.20.98 | 408 | Kathy Yinger | F | 53 |
| 103 | 41.35.95 | 341 | Dawn Rabuck | F | 54 |
| 104 | 41.54.31 | 50 | Andrew Kannaden | M | 30 |
| 105 | 41.58.34 | 333 | Brianne Stevens | F | 36 |
| 106 | 42.23.28 | | Nancy Calvelley | F | 54 |
| 107 | 42.24.75 | 347 | Latrisha Vaskovich | F | 32 |
| 108 | 43.09.63 | 336 | Juan Ortiz | M | 45 |
| 109 | 43.43.57 | | Mehdu Mailla | M | 42 |
| 110 | 44.59.95 | 58 | Nancy Bowman | F | 69 |
| 111 | 45.00.91 | 45 | Lydia Maliackel | F | 19 |
| 112 | 45.26.58 | 44 | Wilson Maliackel | M | 48 |
| 113 | 45.27.43 | 203 | Chelse Cooper | F | 29 |
| 114 | 45.43.27 | 56 | Mary Butler | F | 49 |
| 115 | 45.43.99 | 404 | Courtney Reeder | F | 11 |
| 116 | 45.44.69 | 406 | Pam Stanfield | F | 60 |
| 117 | 45.45.12 | 29 | Ben Yost | M | |
| 118 | 46.04.70 | | Gabby Juarez | F | 31 |
| 119 | 46.27.99 | 66 | Theresa Burgard | F | 47 |
| 120 | 46.30.15 | | Freedman Rickle | F | 61 |
| 121 | 46.33.54 | | Melissa Nuschke | F | 59 |
| 122 | 46.44.69 | 593 | J Canain (not legible?) | F | 47 |
| 123 | 47.34.67 | 458 | NO NAME | | |
| 124 | 47.36.43 | 414 | Rick Sellar | M | 56 |
| 125 | 47.38.96 | 415 | Ethel Sellar | F | 56 |
| 126 | 47.39.36 | | NO NAME | | |
| 127 | 47.45.53 | | NO NAME | | |
| 128 | 48.20.83 | 95 | Tracy Kelley | F | 60 |
| 129 | 48.39.99 | 492 | Yobani Shaslin | F | 33 |
| 130 | 49.06.96 | | Bo Bowman | M | 70 |
| 131 | 50.30.74 | | Cindy Metzger | F | 62 |
| 132 | 50.37.38 | 77 | Tyler Richards | M | 7 |
| 133 | 50.54.95 | 86 | Tara Mead | F | 46 |
| 134 | 51.26.18 | 42 | Tammy Delgado | F | 40 |
| 135 | 51.27.89 | | Jandi Boran | F | 29 |
| 136 | 51.28.83 | 465 | Sean Borun | M | 29 |
| 137 | 51.30.63 | 455 | NO NAME | | |
| 138 | 51.32.36 | | Michele Lougee | F | 43 |
| 139 | 51.33.09 | 346 | Patricia Strouse | F | 57 |
| 140 | 51.36.82 | 486 | Bart Cashman | M | 49 |
| 141 | 51.39.73 | 396 | Lew Correale | M | 52 |
| 142 | 51.48.24 | 397 | Laurie Correale | F | 53 |
| 143 | 52.21.65 | 460 | Donna Ross | F | 65 |
| 144 | 54.02.45 | 307 | Brooke Hertzler | F | 40 |
| 145 | 54.05.04 | 168 | NO NAME | | |
| 146 | 54.13.24 | 160 | NO NAME | | |
| 147 | 54.14.54 | | Erykah Bray | F | |
| 148 | 54.18.01 | 109 | Pam Martz | F | 51 |
| 149 | 54.50.43 | 87 | Cameron Mead | M | 11 |
| 150 | 54.51.73 | 299 | Chris Soulliard | F | 26 |
| 151 | 54.53.79 | 205 | Liam Gould | M | 11 |
| 152 | 54.59.63 | 594 | NO NAME | F | 9 |
| 153 | 55.08.42 | 83 | Brenda Gould | F | 45 |
| 154 | 55.19.20 | 542 | Brianne McCoy | F | 19 |
| 155 | 55.20.71 | | Lillian Fultz | F | 30 |
| 156 | 55.25.30 | 85 | Frederick Jackson | M | 28 |
| 157 | 55.32.14 | 401 | Elizabeth Barley | F | 16 |
| 158 | 55.40.33 | | Sandra Rapp | F | 52 |
| 159 | 56.07.25 | 89 | Samantha Hewlin | F | 30 |
| 160 | 56.10.57 | 242 | Amy Ebersole | F | 36 |
| 161 | 56.11.80 | | NO NAME | | |
| 162 | 56.12.77 | | NO NAME | | |
| 163 | 56.13.09 | 158 | Heidi MacLeod | F | |
| 164 | 56.13.80 | 365 | Brenda Valek | F | 55 |
| 165 | 56.16.58 | 364 | Dixie Gnesz | F | 60 |
| 166 | 56.18.80 | 306 | Terry Barley | M | 70 |
| 167 | 56.18.51 | 453 | Danielle Farber | F | 22 |
| 168 | 56.59.59 | 541 | Sharon Kelly | F | 23 |
| 169 | 57.31.51 | 596 | Zaroone Dawood | F | 52 |
| 170 | 57.35.90 | 483 | Bobbie Malinak | F | 59 |
| 171 | 57.38.64 | | Alison Mohn | F | 57 |
| 172 | 57.39.67 | | Doug Malinak | M | 59 |
| 173 | 57.40.28 | 243 | Juliette Sheesley | F | 11 |
| 174 | 58.39.56 | | Abigail Kaigevie | F | 10 |
| 175 | 58.40.89 | | Amanda Reisinger | F | 39 |
| 176 | 58.41.42 | 133 | Dawn MacFarlane | F | 60 |
| 177 | 58.42.35 | 303 | Sage Maguire | F | 18 |
| 178 | 58.47.07 | 244 | Jeane Plevich | F | 58 |
| 179 | 58.48.85 | 155 | NO NAME | | |
| 180 | 58.54.50 | 156 | NO NAME | | |
| 181 | 58.55.25 | 154 | NO NAME | | |
| 182 | 59.31.27 | | NO NAME | | |
| 183 | 59.49.83 | 348 | NO NAME | | |
| 184 | 59.50.98 | | Lexi Martinez | F | 17 |
| 185 | 59.56.45 | | Keirstyn Bray | F | |
| 186 | 60.03.93 | 104 | Melissa Hawn | F | 44 |
| 187 | 60.11.81 | | Jennifer Bray | F | 41 |
| 188 | 60.56.97 | | Lona Sealwer | F | 42 |
| 189 | 60.58.21 | 219 | Afton Brewbaker | F | 23 |
| 190 | 61.01.32 | 218 | Michael Franco | M | 38 |
| 191 | 61.03.09 | 224 | Jason Berry | M | 40 |
| 192 | 61.08.63 | | Ethan Berry | M | 16 |
| 193 | 61.10.08 | 399 | Nancy Ile | F | 78 |
| 194 | 61.11.87 | 400 | Liz Young | F | 63 |
| 195 | 61.13.26 | 97 | Russ Schell | M | 55 |
| 196 | 61.21.93 | 96 | Tmmy Shell | F | 52 |
| 197 | 61.23.21 | 39 | Bob Maag | M | 58 |
| 198 | 61.24.56 | 42 | Sharron Steimling | F | 27 |
| 199 | 61.25.01 | 38 | Theresa Maag | F | 54 |
| 200 | 61.26.23 | 43 | Josh Steimling | M | 34 |
| 201 | 61.27.03 | 60 | Sara Westhafer | F | 33 |
| 202 | 64.03.72 | 59 | Lauren Shearin | F | 32 |
| 203 | 64.05.91 | 162 | NO NAME | | |
| 204 | 64.08.11 | 92 | Sonya Schurtz | F | 42 |
| 205 | 64.10.43 | | Annette Jackson | F | 30 |
| 206 | 64.15.99 | 84 | Ambriea Hope | F | 26 |
| 207 | 64.22.38 | 164 | NO NAME | | |
| 208 | 64.24.53 | 164 | Javona Thomas | F | 16 |
| 209 | 64.31.73 | 165 | NO NAME | | |
| 210 | 64.33.59 | | Davinna Vargus | F | 6 |
| 211 | 65.09.89 | 208 | Sharvonia Cooper | F | 41 |
| 212 | 65.35.37 | 212 | Jayvonna Cooper | F | 3 |
| 213 | | | Jamie Cooper | F | 14 |
| 214 | | 209 | Lisa Johnson | F | 50 |
| 215 | | | Brooke Jackson | F | 22 |
| 216 | | | Jamie Cooper II | M | 8 |
| 217 | | | Juste Rivera | F | 8 |